See item #24! Snowmobile to Burgdorf Hot Springs with Brundage Mountain (Courtesy Visit Idaho).
Hi all,
It's that time of year when I make some last-minute recommendations on outdoorsy Christmas gifts for the outdoorsy him or her.
I checked with a few of the outdoor retailers to see what's popular this year ... particularly in the less-expensive gift category for stocking stuffers with Christmas coming soon! It's just a week away!
Here we go:
1.
Hydroflasks and water bottles
continue to be super popular ... at
Idaho Mountain Touring
and
Idaho River Sports
, they have a wide assortment of Hydroflask water bottles available, and at IRS, they have these cool, expandable light-weight
Que
bottles for $24.95. They're made out of silicone, so no plastic involved! Also might consider
Yeti bottles and cups
... the best cooler-maker is branching out!
2. How about a
bicycle bell
for the Greenbelt or the trails? IMT has these compact little bicycle bells for $20. Tell people you're "coming up" on the trail and "ring" the bell!
3.
Socks
-
Can't really go wrong here, but you can liven things up a little with Blue Q socks Lots of color, designs and patterns, and messages. $11.99/pair. Another possibility? Smart Wool comfort made in the USA. Everyday Compression to support people standing on their feet, and it doesn't take 3 men and gorilla to put your socks on.
4.
Smart phone bicycle mount
- OK nobody can part with their phone for even a brief bike ride, and nowadays, your smart phone might be tracking your ride. The handlebar mount for your phone runs about $25.
5.
Cool outdoorsy ornaments -
Can't go wrong here ... Do you know anyone who's bonkers about kayaking? IRS has some cool kayak ornaments
6.
How about a sexy ski sweater
or fleece pullover for your honey? There's a big variety to choose from in terms of a fleece-type sweater, or a cozy wool sweater, or other types of warm and cuddly sweaters for your sweetheart.
7.
A warm, cozy Carhartt vest
from D and B Supply, or a Patagonia down vest from
Idaho Mountain Touring
,
Boise REI
,
Greenwoods Ski Haus
or
McU Sports.
8.
Ski gloves
- It's great to have several pairs that work for various tasks such as driving, xc skiing or snowshoeing (thinner weight), and alpine skiing (warmer). Another reason to have several pairs is because we all tend to lose gloves and mittens. Just part of life. I have found some of my favorite gloves for xc skiing and lightweight use in the work glove section of
May Hardware
in McCall or the local Maverick service station.
9
. Snowshoes -
It takes a lot of time and money to master the art of skiing or snowboarding, but just about anyone who can walk can strap on a pair of snowshoes and do great! It helps to bring a pair of ski poles for balance. There are many different brands available. Price range: $50-$150 for snowshoe-pole combo sets. You might be able to find a pair at the
Boise Outdoor Gear Exchange
.
10.
Pop-up Luci lights
- Super popular for the tent or the deck. Solar-powered.
11.
Headlamp
- For outdoorsy folks, it's about as easy to lose a
headlamp as it is to lose a pair of socks. Especially if you're a family of outdoorsy folks ... everyone borrows your headlamp and it never comes back! You can snag a headlamp for $25-$50, and it has great value for your camping trips, night hiking, river trips, backpacking, even for use around the home! My favorite brands include Petzl and Black Diamond. Get a bright one and you'll appreciate it! My latest Black Diamond model runs on 4 AAA batteries and it's really nice and bright.
12.
Cyclecomputer -
A new cyclecomputer is a great gift idea for the avid cyclist of any kind. Cyclecomputers can be used on road bikes, cruisers, mountain bikes, you name it! IMT has a Bontrager model on sale for $55. It provides info. on speed, distance traveled and calories burned. Sometimes simplicity is all you need!
13.
Fancy boots!
-
Blundstone Australian boots are super hot right now, Sorelle-fashion boots that are functional and don't look like hunting pack boots, and Olukai slip-ons boot/shoes.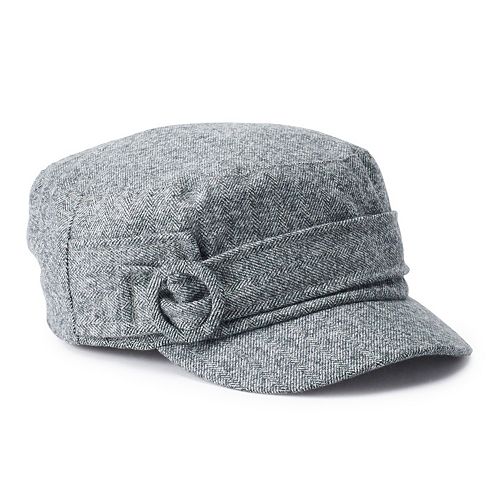 14. Winter hats
- Can't go wrong in this department, but it's always nice to find a winter hat that has personality! Similar with gloves, it's nice to have different winter hats for situations when it's relatively warm or you're working up a sweat (thinner weight), and when you need a bomber warm hat that keeps you warm in single digits or sub-zero weather. Remember that wool ultimately rocks in the warmth department. Another helpful item is a facemask for the really cold days on the mountain. I also love the smart-looking ballcap-style hats they make for women.
15.
Patagonia trucker hats
- Always a super popular item. E
very age loves them -- men, women and kids.
16.
Guidebooks!
- Ha! Always a thoughtful item in the stocking or under the tree ... my
guides
are available online, of course, from
Boise Trail Guide, Owyhee Canyonlands, Paddling the Payette
(just updated for SUPers) and
Boise Road Cycling Guide
, plus my biography on the great champion for birds of prey Morley Nelson,
Cool North Wind
, in memory of all of his achievements related to the creation of the Morley Nelson Snake River Birds of Prey National Conservation Area.
Wendy at our cozy cabin in McCall.
17.
Rent a cabin or a yurt
for a gift - Backcountry yurts are hard to get on winter weekends already, but there are still mid-week dates available. You also could rent a cabin in Garden Valley, Cascade, McCall or Sun Valley for a romantic getaway. Check for rentals at
vrbo.com
,
AirBnB
and
InIdaho.com
. Wendy and I rent our Cozy Cabin in McCall for weeks and weekends. Best price in town at $110/night! Sleeps 6. More information on
vrbo.com
. You also could check on a Forest Service cabin rental through
recreation.gov
, or a state parks cabin at the
Idaho Department of Parks and Recreation
.
18.
Capilene tops, long underwear
- For any outdoorsy person who's active, getting out and exercising several days a week, you can quickly run short of tops and bottoms after they get pitted out and pitched into the laundry. So it's nice to have a deep supply of tops especially ... lightweight, midweight, expedition weight, etc. These items typically run $25-$75. REI and Patagonia make gear with lasting value. Take a look at smart wool, too.
19.
Saxx underwear, voted world's best underwear -
I love the Duluth Trading underwear, too, but for men, the Saxx boxer briefs have an extra pocket in front to keep your package of family jewels in a compact, supportive place.
20.
Buck knife or Swiss Army knife
- These items also have a way of disappearing. But especially guys appreciate having a knife handy for all sorts of things. A single-blade Buck knife is really sleek and cool, and the multi-tasking Swiss Army knives are always a hit.
21.
River Gear
- Pick up some accessories or a new SUP, hard-shell kayak, inflatable kayak, canoe or raft at
Idaho River Sports
,
Cascade River Gear
,
AIRE
in Meridian, or
Boise Army-Navy
.
22.
Yaktrax
has a wide variety of options for your hiking boots to provide traction on ice and snow. Items are priced from $20-$60. Great investment for safety and no dumb accidents going ass-over-tea kettle in a fricking parking lot or icy trail.
23. Do you have a
hammock?
IMT has a big assortment of Grand Trunk hammocks for individuals and couples. Individual hammocks are priced in the $55 range. That'd be a neat gift!
24. Book a trip for the family to go
snowmobiling to Burgdorf Hot Springs
with Brundage Resort. This is a super-fun adventure that's fun to do with family or friends. Ride on the biles 25 miles to the hot springs, soak as long as you want, have lunch, and come back. Ah, this is living!
25. How about a long weekend at
Sun Valley
? Pick up a ski-and-stay package and stay at the Sun Valley Lodge, enjoy the spacious hot pool apres ski, and live like a king/queen in a casual luxury environment. Another possibility is a weekend getaway to
Shore Lodge
in McCall. They have excellent food, a hot pool, and you can go xc skiing, snowshoeing or downhill skiing nearby at Brundage Mountain or Tamarack.
Merry Christmas to all!
- Steve Stuebner